Stringjoy Foxwoods Extra Light Gauge (10-50) Coated Phosphor Bronze Acoustic Guitar Strings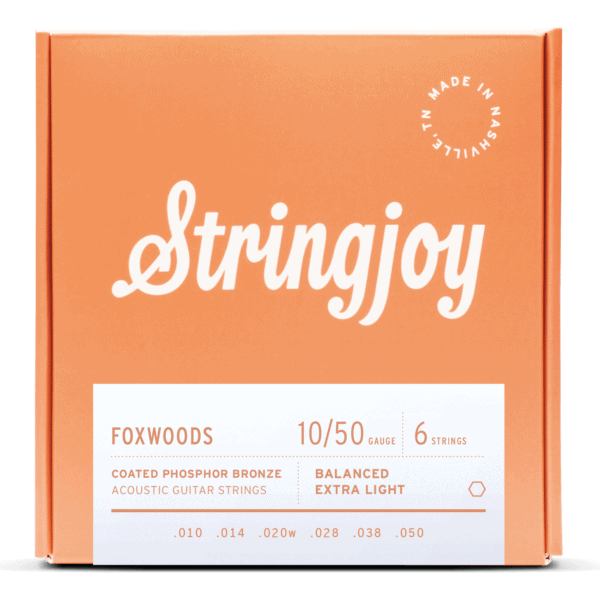 Stringjoy Foxwoods Extra Light Gauge (10-50) Coated Phosphor Bronze Acoustic Guitar Strings
Our Extra Light Foxwoods are the perfect set for the players that want a fantastic sounding string without having to feel like they're pressing down on bridge cables in order to play a chord, which I'm pretty sure we can all agree doesn't sound like fun.
Foxwoods are the perfect coated phosphor bronze strings for players that love the bright, lively tone of uncoated strings, but want the extra snap and longevity of coated strings. Pairing an enamel-coated wrap wire with a tinned hexagonal core, Foxwoods typically provide 2-3x longer life and peak brightness compared to our uncoated strings.
Hit the red button to add these to your cart.
Gauges: .010 – .014 – .020w – .028 – .038 – .050

Buy Now, Pay Later
We have a variety of interest-free options available.
Click below to prequalify without impacting your credit score.