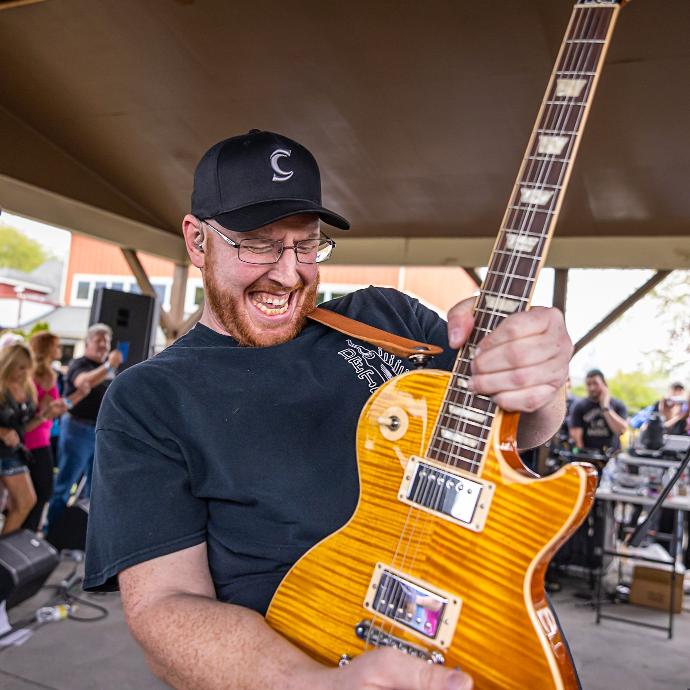 Stefan Hojnacki
Stefan Hojnacki, a valued instructor at The Lab since 2010, is now accepting students of all levels on guitar, as well as beginners on bass and ukulele. A graduate of the Musician's Institute in Los Angeles, Stefan is an accomplished musician who has earned the title of MVP at The Lab. When he's not teaching, he can be found gigging
with his band "The Exceptions," where he showcases his awesome talent. He also works in the retail showroom of The Lab. In the past, Stefan
has toured with the metalcore band Shai Hulud, further adding to his wealth of experience and musical expertise.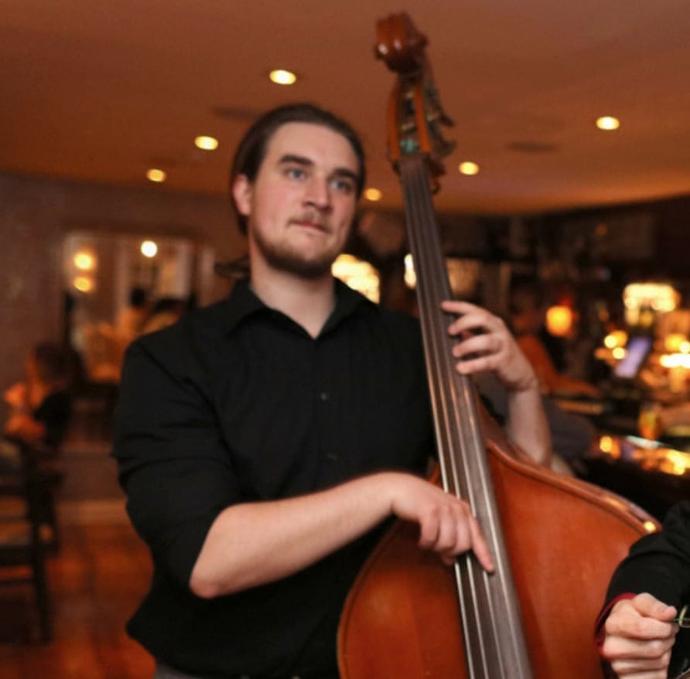 Sam Harasink
Sam Harasink, a talented musician and experienced instructor, is now accepting students of all levels on bass (electric and upright) and
guitar, as well as beginner and intermediate students on piano. With a degree in jazz performance from Rowan University and past experience as a student at The Laboratory, Sam brings a wealth of knowledge and skill to the classroom. He is also an active performer, regularly gigging with his band "Swing That Cat" and other combo groups, as well as taking on occasional pit gigs for musical productions.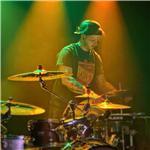 Will Snyder
Will Snyder, a talented drummer and experienced instructor, has joined our team as a drum teacher. He is now accepting students of all levels on drums and beginners on guitar. Will's musical journey started with his school band and evolved to include classic rock and punk rock, before eventually discovering jam bands and improv music. He was a member of the 2012 Berklee National Champion Deptford High Jazz Band,
and currently gigs with the band he helped found, "Placebo Jones." Will's diverse background and passion for music make him a valuable addition to our team of instructors.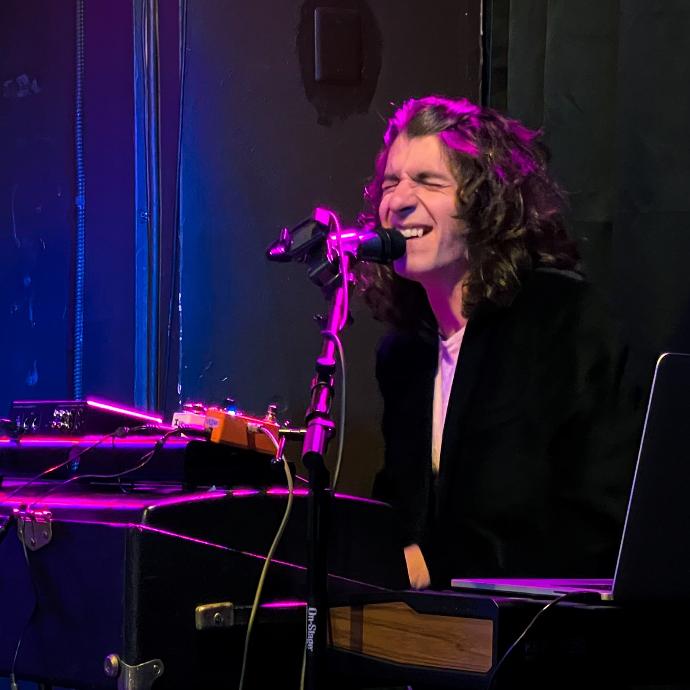 Nathan MacAdams
Currently accepting students of all levels on piano and trumpet.
Nathan graduated from Rowan University with a degree in Music Education. Nathan is the founder and bandleader of the jazz rock group, The Third Arrangement, and gigs with local cover and wedding bands.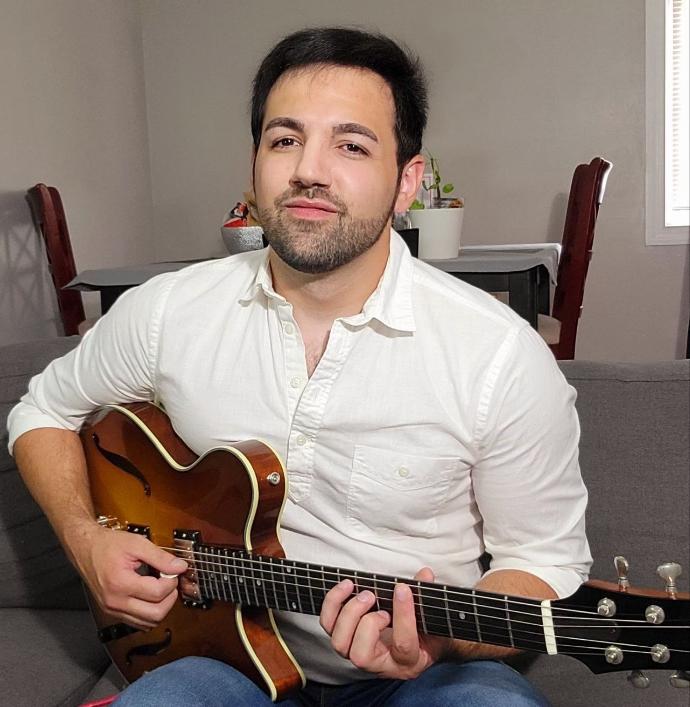 Dave White
Currently accepting students of all levels on guitar and bass.
Dave White, a Camden County native, teaches guitar and bass to students of all levels. He has been passionate about music since he was 11 and holds degrees in music from Camden County College and a Bachelor's of Music in Classical Guitar from Rowan University. He has performed first chair in the Philadelphia Classical Guitar Ensemble and with Legacy wedding band. He focuses on building students' confidence, critical thinking, and understanding of both technical and theoretical aspects of music. He believes that with focused practice, students can see immediate improvement. Dave is also active in the Tri-State music scene and enjoys weight-lifting and traveling.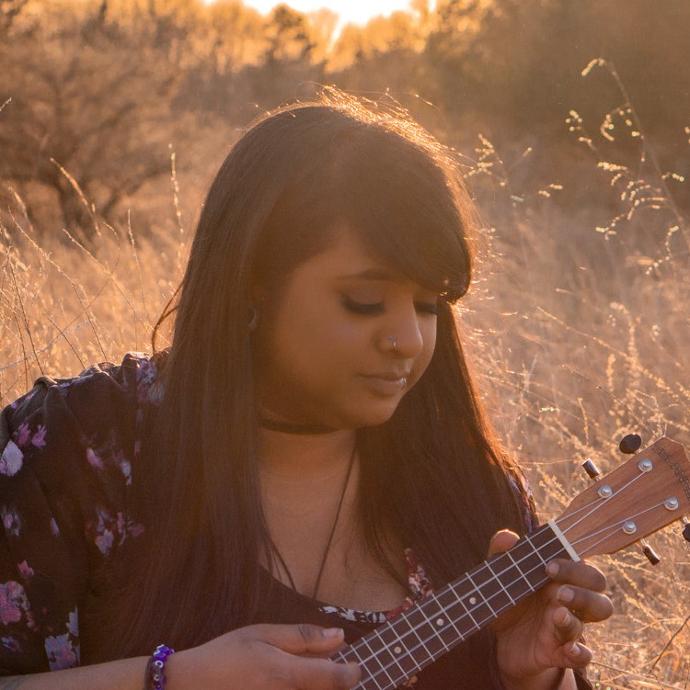 Tonii Udugampola
Tonii Udugampola, a classically trained vocalist with a background in vocal education from Westminster Choir College, is now accepting
students of all levels on voice, as well as beginners on ukulele, guitar, and piano. With a strong musical foundation, Tonii was a member of the Tri-M music society and a former participant in various choirs, including All South Jersey Choir, All State Choir, All State Women's Choir, and All Eastern Choir (NJMEA and ACDA). Today, Tonii
indulges her passion for contemporary vocals, exploring pop, punk, and ska genres.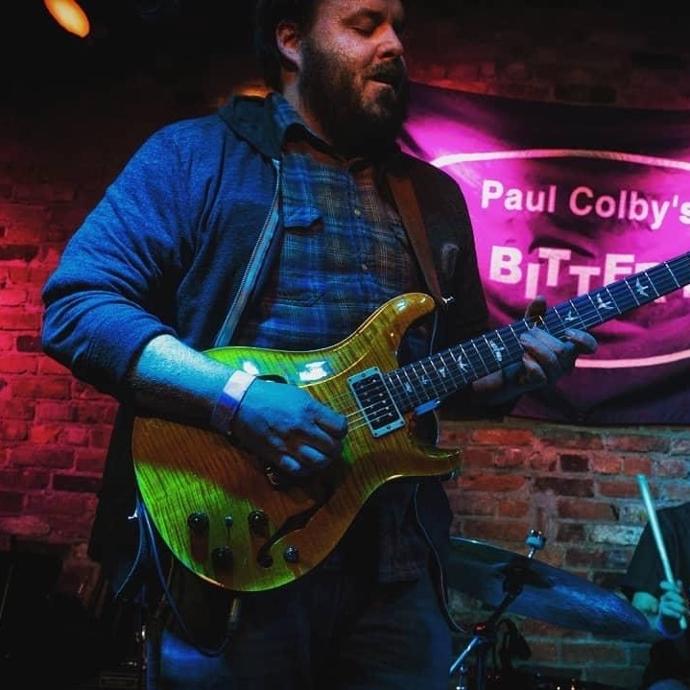 Frank Morley
Frank, a seasoned guitarist with nearly 30 years of experience, is now open to teaching students of all skill levels on the guitar. He also welcomes beginners on bass and ukulele. Hailing from South Jersey, Frank boasts a diverse range of musical influences, from metal to soul music. He is an active member of the jazz rock group "The Third
Arrangement," alongside Nathan MacAdams, fellow piano teacher at The Laboratory, and performs regularly with several local cover bands.

For Frank, being a talented guitarist is about more than just practicing with a metronome and memorizing scales. He believes in utilizing the music that inspires you as a tool for growth. During lessons, he will guide you through all aspects of your favorite songs, from theory to feel to intention, helping you build a deeper
understanding of music.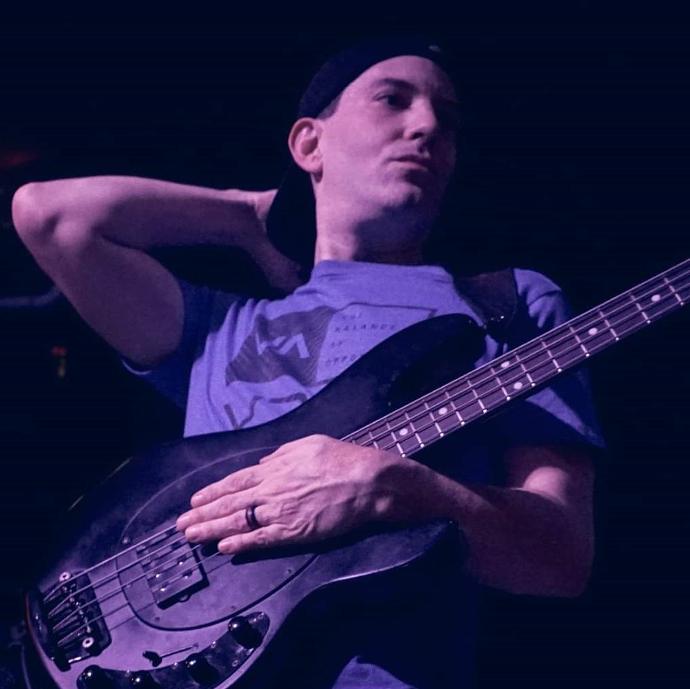 Mike Joy
Currently accepting students of all levels on bass, and beginners on guitar and drums.
Mike Joy, a professional musician who brings his passion for music to both the classroom and the stage. As a teacher at The Laboratory, Mike shares his wealth of knowledge and expertise with aspiring musicians, helping them to unlock their full potential. When he's not teaching, you can catch Mike playing with Modern Luxe, a wedding band known for their high-energy performances and modern twist on classic tunes. With a lifelong dedication to his craft, Mike Joy is a true inspiration to musicians everywhere. Whether you're a student or a fan, you won't want to miss a chance to learn from or see Mike in action!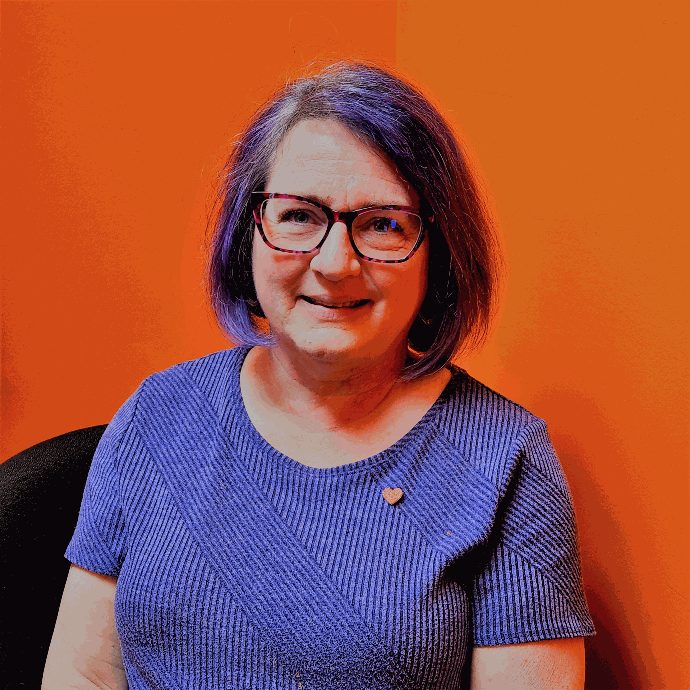 Jiselle Knauss
Currently accepting students of all levels on piano.
Jiselle Knauss is a passionate musician who has been singing all her life. She began taking piano lessons during her sophomore year of high school and has since become an accomplished musician. After studying at Westchester University, Jiselle went on to become a school music teacher for 32.5 years in Glassboro and Franklinville. During this time, she taught general music, elementary music, directed plays and large performances.

In addition to her teaching career, Jiselle was also an alto soloist for over 20 years at St. Peter's United Methodist Church in Ocean City. She has a deep love for music and is excited to share her knowledge and experience with her students as our new piano teacher.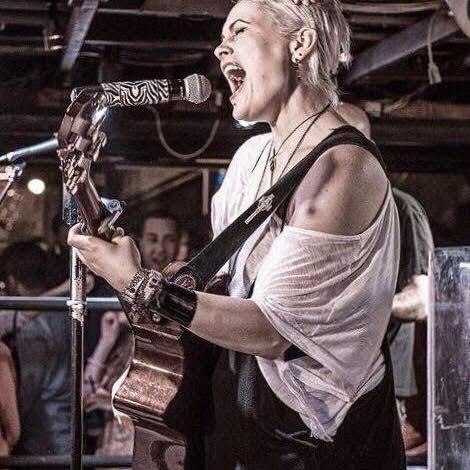 LauraLea Taraskus
Currently accepting students of all levels for voice, and beginners on piano, guitar, and ukulele.
LauraLea Taraskus is a highly experienced music teacher who specializes in teaching voice at all levels, as well as beginner piano, guitar, and ukulele. She has been playing the piano since the age of 3 and has an impressive performance background, having sung the American and Canadian national anthems at the Philadelphia Wings games for 8 seasons and even performing at Flyers games and the 76ers during the playoffs. LauraLea has been playing music full-time for 22 years, earning her first paid gigs at the age of 15 and joining her first band at 21. She has been the lead singer of her own band, Tripp Fabulous, for 20 years, and plays an average of 150-160 gigs per year, having played all over the East Coast, including Killington, VT, Key West, and many areas in between. In addition to teaching and performing, LauraLea is also a talented songwriter and multi-instrumentalist, having written, played, and recorded her own record, which is available on iTunes and Spotify under her name.