Gotoh 3 Per Side Vintage Style Locking Tuning Machines, Nickel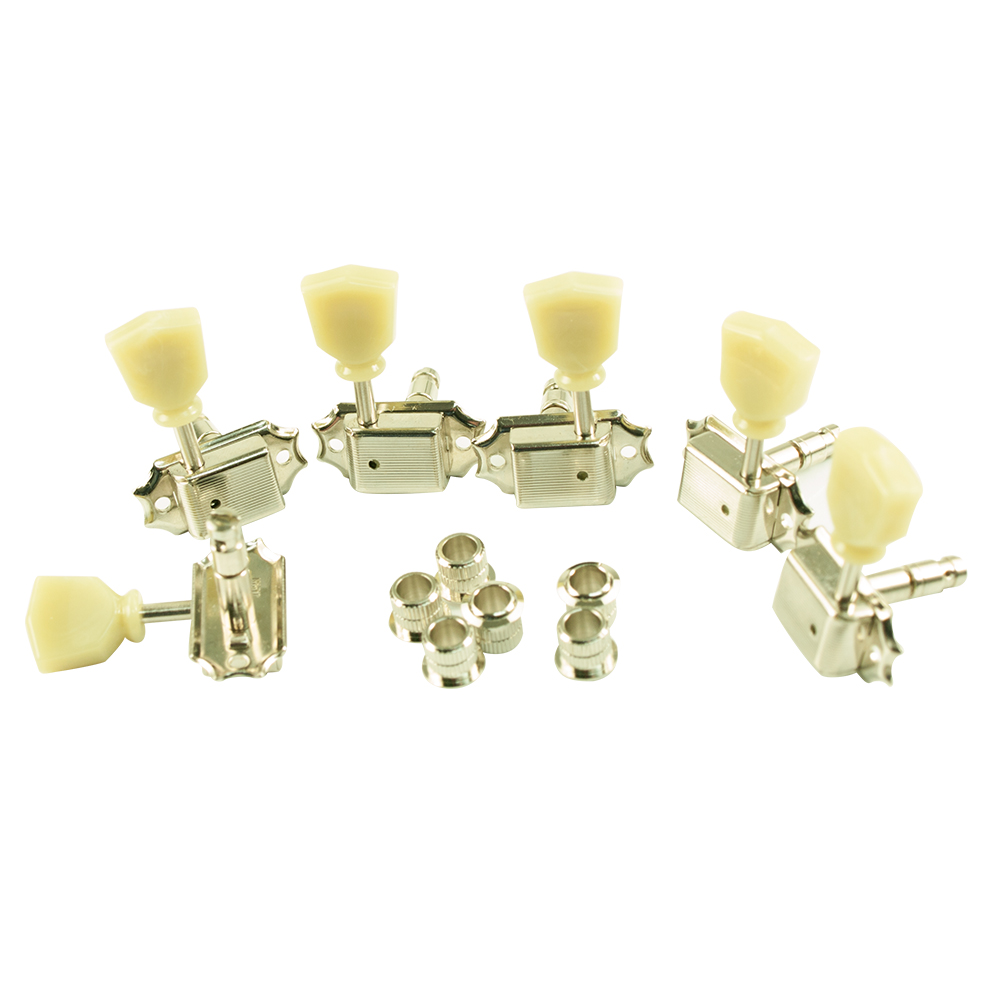 Gotoh 3 Per Side Vintage Style Locking Tuning Machines, Nickel
These Gotoh® Vintage Style locking tuning machines are a direct retrofit to a vintage-sized peghole that maintains that classic look with no drilling or modification to your headstock. These are 3 per side individual tuning machines (not on a plate) just like the originals but with a locking mechanism built into the string post. This set comes complete with 3 per side tuning machines, 8.8mm O.D. vintage bushings with 6mm I.D. (part#MB65G) and mounting screws (TMS)needed.

Buy Now, Pay Later
We have a variety of interest-free options available.
Click below to prequalify without impacting your credit score.