D'Addario 9V Power Adaptor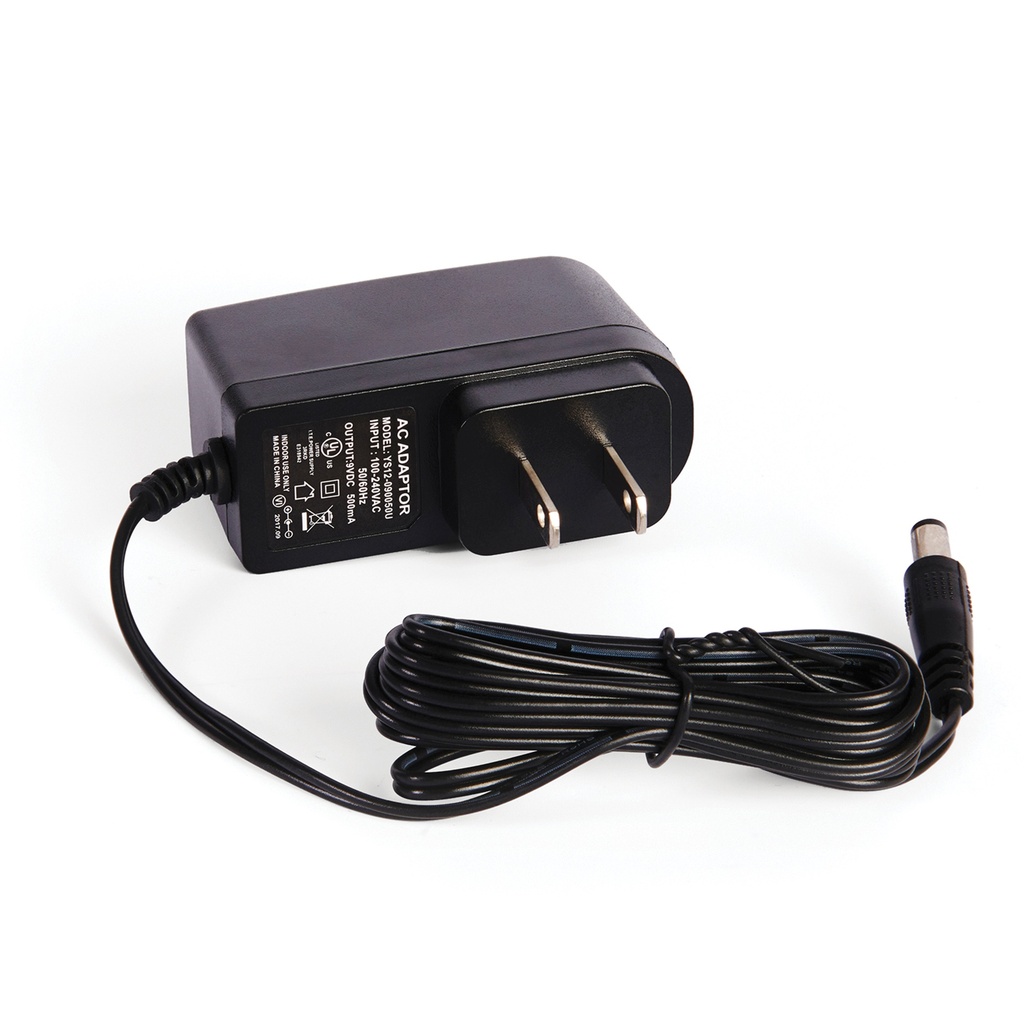 D'Addario 9V Power Adaptor
Ensure consistent, battery-free performance with the D'Addario AC-DC 9V Adapter. The adaptor converts AC wall power to 9-volt DC for powering most instrument pedals and other 9-volt battery devices. The tip-negative, sleeve-positive power supply can deliver 500mA to fuel even your most power-hungry devices.

Max Current of 300mA
Polarity: Tip Negative, Sleeve Positive.
Will power additional 9-Volt, tip negative effects pedals.
Input: 100-240VAC / Output: 9VDC
Cord Length: 72"