Paiste PST 5 Medium Ride, 20 inches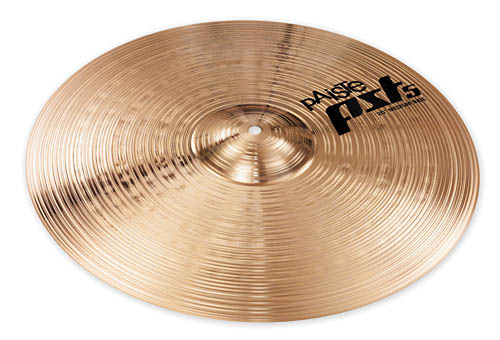 Paiste PST 5 Medium Ride, 20 inches
Our in-stock model weighs 2123 grams.

Considering recent musical trends, the PST5 was newly designed by our Swiss Sound Development Team. Visually the PST5 were consciously altered only in detail but their fundamental sonic value changed considerably. The cymbals are lighter resulting in a deeper, warmer sound while preserving its bright basic character. They have increased flexibility resulting in a more appealing feel. Overall the new PST5 is significantly more musical.

Alloy: BuSn8 Bronze, also known as "2002 bronze"

Applications: All volume settings; live playing; entire range of music styles

Size: 20-inches

Weight: medium heavy

Volume: low to loud

Stick Sound: pronounced

Intensity: lively

Sustain: long

Bell Character: separated

Sound Character: Bright, full, warm. Medium wide range, clean mix. Even feel. Balanced, defined ping over a clean wash. Versatile ride for a wide range of musical styles and applications.
MSRP: $220.00 (US)
Buy Now, Pay Later
We have a variety of interest-free options available.
Click below to prequalify without impacting your credit score.