Grover 406 Mini Locking Rotomatic Tuning Machines, 3 Per Side, Chrome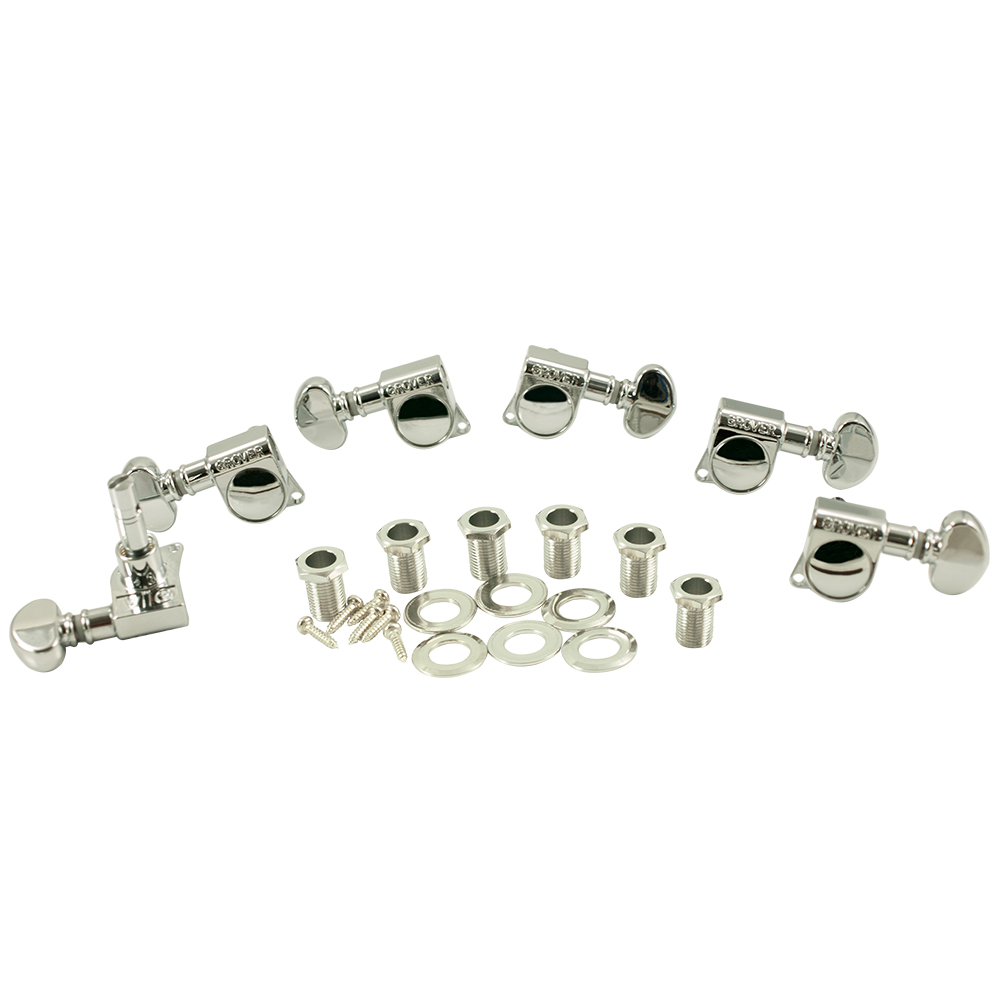 Grover 406 Mini Locking Rotomatic Tuning Machines, 3 Per Side, Chrome
The same innovative engineering and classic design as the Original Locking Rotomatics®, but with smaller buttons for 6-in-line guitars, or for those who prefer a little more space for their fingers. Gear ratio is 18:1.
Post Height = 1 in. (25.4mm)
Post Diameter = 15/64 in. (6mm)
Peghole Requirement = 25/64 in. (10mm)
Mounting Screw Location = 8 O'clock
Collar Diameter = 25/64 in. (10mm)
Collar Height = 23/64 in. (9mm)
Gear Ratio = 18:1
Buy Now, Pay Later
We have a variety of interest-free options available.
Click below to prequalify without impacting your credit score.