Paiste Signature Splash, 10 inches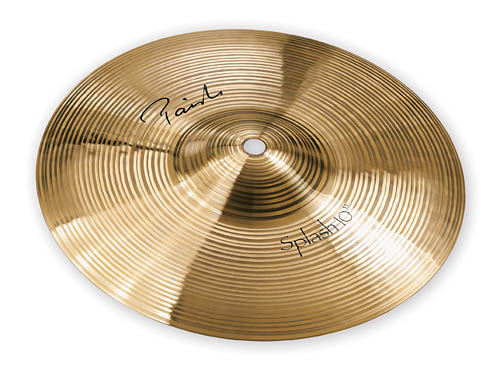 Paiste Signature Splash, 10 inches
Our in-stock model weighs 264 grams.
Forged from a proprietary bronze developed specifically for cymbals, handcrafted from start to finish by highly skilled Swiss craftsmen, conceived and executed according to uncompromising sound concepts, Signature Cymbals are instruments of unsurpassed quality for the discerning drummer's quest for personal creativity and musical excellence.

Alloy: Proprietary Signature Bronze

Size: 10-inches

Weight: medium thin

Volume: soft to medium

Stick Sound: washy

Intensity: lively

Sustain: medium short

Bell Character: integrated

Sound Character: Bright, full, warm, clear, silvery. Narrow range, balanced mix. Fast, explosive response. Great for stronger splash playing.

Buy Now, Pay Later
We have a variety of interest-free options available.
Click below to prequalify without impacting your credit score.