Allparts TK-7935 Grover® 502 Series 3x3 Locking Tuners, Nickel 502N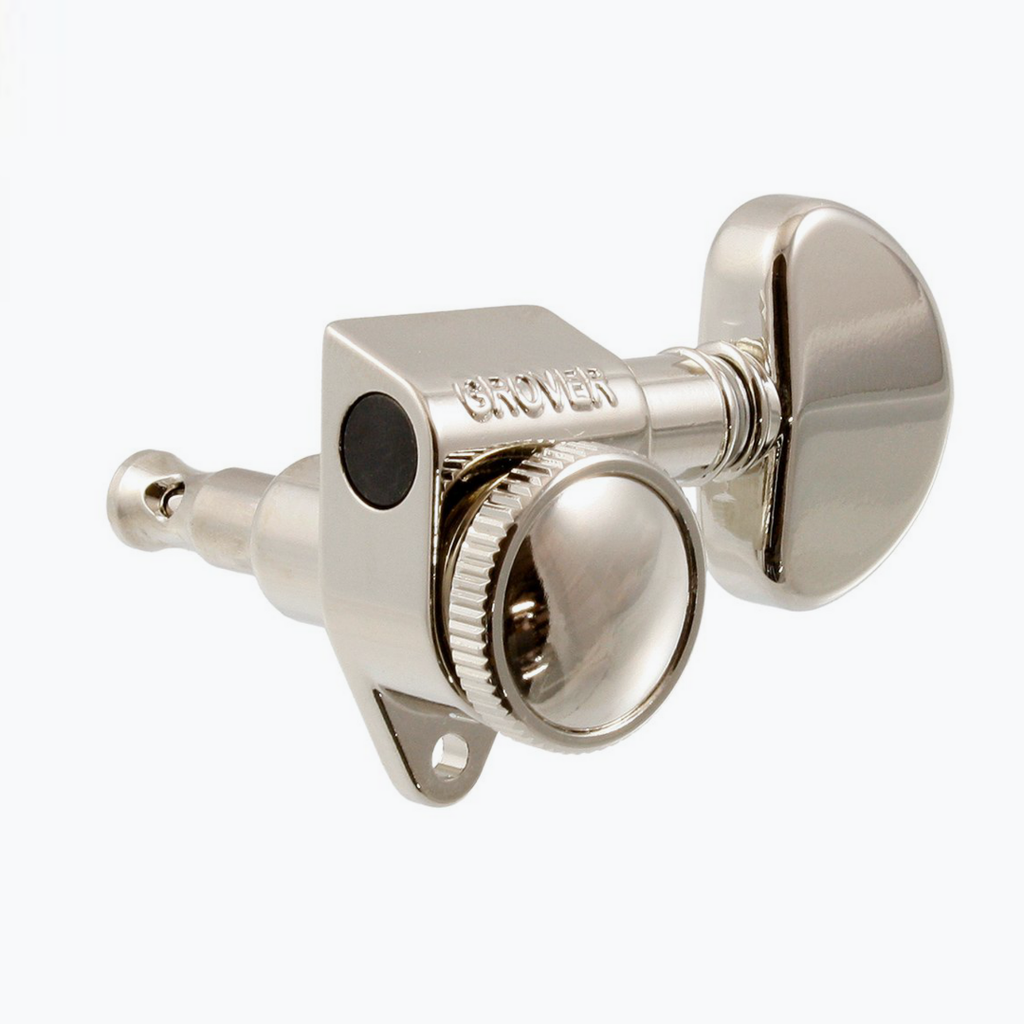 Allparts TK-7935 Grover® 502 Series 3x3 Locking Tuners, Nickel 502N
Roto-Grip Locking Rotomatics® utilizes the famous 18:1 Rotomatics® design with a "thumb screw" mechanism which locks the string into place. Insert the string through the post hole, wrap around once, then lock by tightening with the thumbscrew. Perfect replacement for the most standard machine heads. Includes all mounting hardware.

Buy Now, Pay Later
We have a variety of interest-free options available.
Click below to prequalify without impacting your credit score.