Hosa LBL-466 Label-A-Cable Cable Labels, 60 pc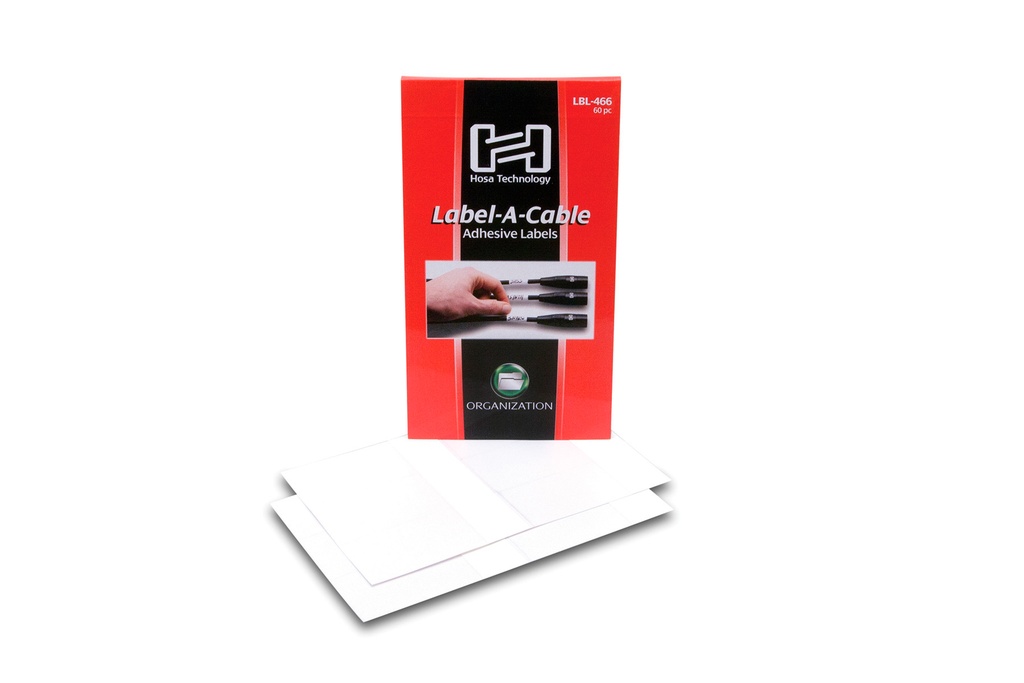 Hosa LBL-466 Label-A-Cable Cable Labels, 60 pc
Hosa Technology Label-A-Cable adhesive labels are the easy way to organize and identify all stage, studio, and home theater wiring. Cable identification prevents confusion and makes cable replacement simple and efficient. Labels are self-laminating to prevent smudging.

Buy Now, Pay Later
We have a variety of interest-free options available.
Click below to prequalify without impacting your credit score.