Allparts EP-4066 Switchcraft® Short Toggle Switch, Single item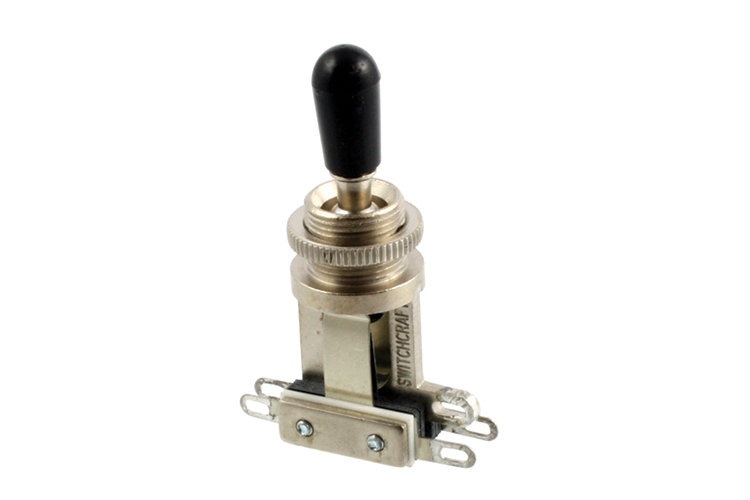 Allparts EP-4066 Switchcraft® Short Toggle Switch, Single item
Commonly used as a Pickup selector switch for thinner-body 2-pickup Gibson® models like the SG, The Switchcraft® Straight Short 3-way Toggle Switch offers rock-solid performance.
Specifications:

      • USA made- high quality switch                                                                                            • Overall Dimensions 11/16"W x 2"H at 19.7 grams                                                              • Terminals pre-tinned at factory                                                                                            • Finish: Nickel                                                                                                                        • Includes genuine USA-made Black Switchcraft® Tip and knurled nut.
Buy Now, Pay Later
We have a variety of interest-free options available.
Click below to prequalify without impacting your credit score.