Allparts EP-0086 CTS 500K Split Shaft Audio Pot, Single item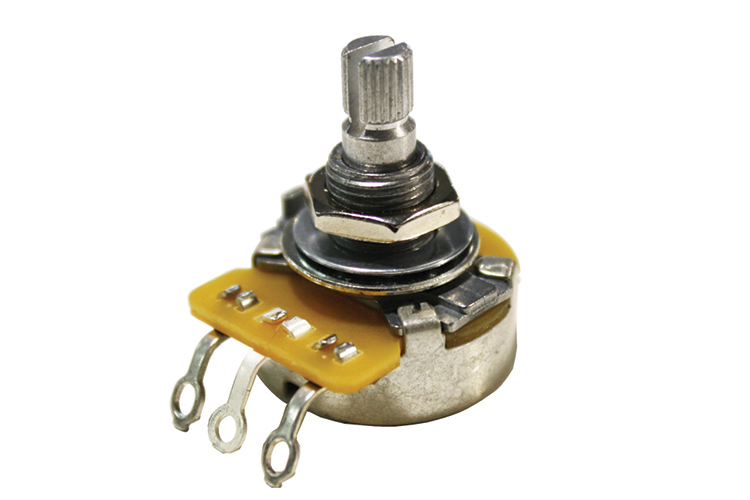 Allparts EP-0086 CTS 500K Split Shaft Audio Pot, Single item
Specifications:
    • Split, and knurled 1/4" shaft with nut
    • Lock & Dress Washer
    • Aluminum bushing and shaft
    • Suitable for either volume or tone controls - 15% Tolerance
    • Threaded shaft is 3/8" in length and 3/8" in diameter
    • Overall Dimensions. 1-1/4" x 7/8" at 16 grams

Imperial (U.S. sizing) NOT compatible with import guitars using metric components. Each CTS pot includes a flat washer, lock washer, and two hex mounting nuts for custom height adjustment on a pickguard or control plate.
Buy Now, Pay Later
We have a variety of interest-free options available.
Click below to prequalify without impacting your credit score.